Forward, looking aft:
The front underbody panel is not made of plastic, but instead some type of fiber-ous, sound deadening material: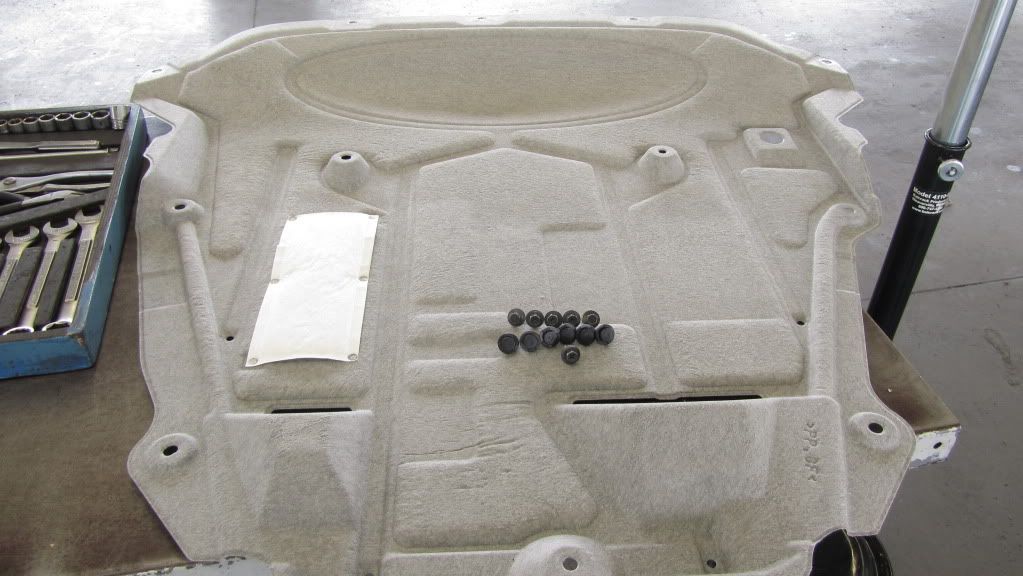 Six screws total, and six plastic connectors. Note that the two forward, outside bolts are shorter, and don't have Phillips heads. All the bolts take a 10mm wrench.
Once the cover is off, you can see the radiator and the pathetic little horn. That's gunna get changed !!!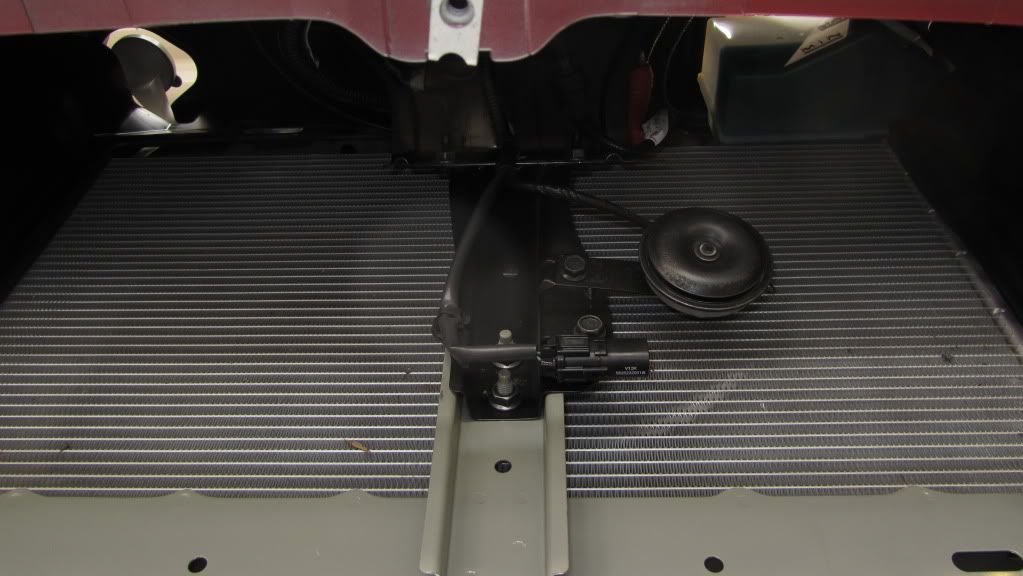 Looking forward, the actual water cooled electric drive motor. Gear box is on the left side of the motor, with the half shaft that drive the front wheels, directly behind the motor.