WetEV wrote:This isn't funny.
What's not funny is how people spout off about things they haven't done the least bit of research about.
WetEV wrote:Who is getting measles? Unvaccinated kids, mostly.
Prove it.
When actual medical research has been done on outbreaks of measles in schools, the results indicated that most of the individuals who contracted measles were vaccinated: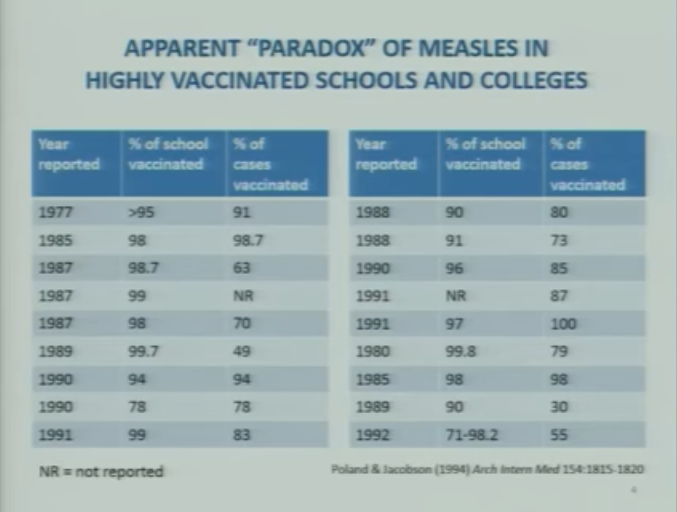 In other words, the truth is the exact opposite than what you have just stated, even among kids, who ARE generally more protected by measles vaccination than adults.
Where are measles outbreaks happening? Where the vaccination rate is low.
WetEV wrote:And chickenpox. Get chickenpox as a kid, you may develop shingles as an adult.
Who said anything about chickenpox? Oh, you.
If you think shingles is bad, you should learn about what can you get from measles virus when you are older. It's called SSPE and it is MUCH worse than shingles.
But that has NOTHING to do with the topic of herd immunity to measles and the fact that we are transitioning (have transitioned) from a situation in which babies birth through a couple years and adults were immune to measles to a situation where babies under one year of age are unprotected as are many/most adults. It is a wise change? We will eventually find out.
And then there are the potential benefits of getting measles disease. Unfortunately this topic is very poorly researched, yet we have decided to eradicate the disease anyway.