Staque wrote:To talk up the capital region for a bit, after I bought my Leaf, I realized what a remarkable area it is for the Leaf's range.
Great posts, thanks for joining this thread Styles. Nice quick list of charging stations as well. Don't forget about the one at Goldstein Mitsubishi too.
Staque wrote:Frankly, there are no other EV drivers to compete for these stations. I've literally never even seen one, except for an RPI-owned iMiEV that seems to be permanently attached to their ChargePoint station.
You're right, in this early time of EV adoption on our area, it is quite convenient to find a free station. Let's enjoy it while we can! Speaking of the i-Miev you referenced, I am well aware of it and snapped this picture yesterday at the RPI Field House Chargepoint station.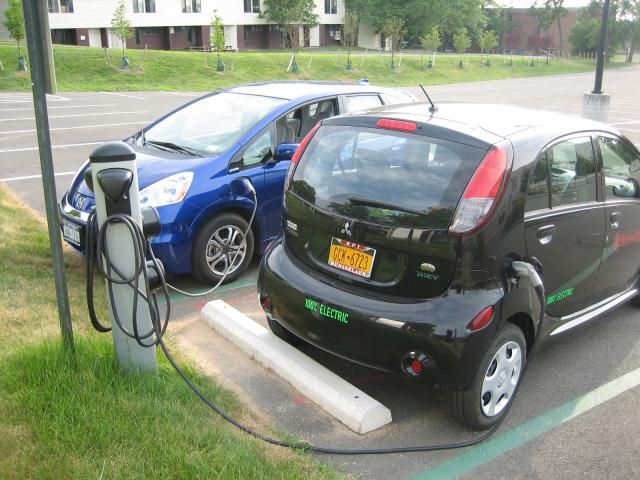 It actually might have been the first time two EV's charged at the same time in Troy!
I left a note on it inviting it's handler to join our group on facebook and he did. Glad to have him aboard. Are you on FB Styles?
Mike