I've had my Leaf for two weeks now and I love it. However, after the first couple days of driving I realized the driver's seat wasn't as comfortable for me as some of my previous cars. I am 6"3" with a 36" inseam. For me, the Leaf seat had three problems: lack of legroom, lack of under thigh support, and lack of lumbar support. Seat track extenders from extendmyseat.com solved my legroom problem. The lumbar support should be easy to correct with aftermarket external foam cushions, or maybe adding a little extra foam under the upholstery.
That leaves the thigh support problem which I think I've solved. First, I took out the driver's seat (
edit - seat removal isn't necessary, see later posts!
). There are four 14mm bolts at each corner and three connectors under the seat which must be removed. Once the four bolts are out, you can tilt the seat back to get to the connectors underneath. Here is a picture of my seat removed that shows the three connectors (two white and one yellow):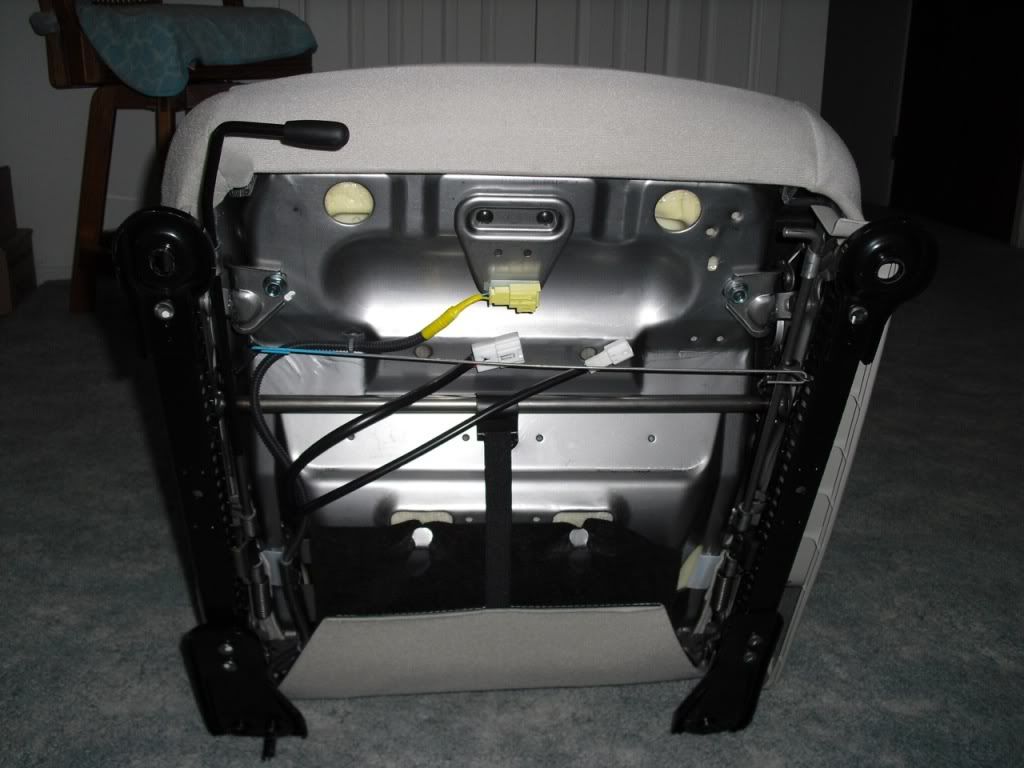 Once the seat is out you can play with the side knob to see how it tilts and lowers the bottom cushion. There are two bolts (right and left) near the front of the cushion that connect the seat cushion frame to the tilt mechanism as shown here by the pencil:
You can also see the seat extenders above, but the cushion mod can be done with or without the seat extenders.
Hope this mod is of some benefit, especially taller drivers like myself!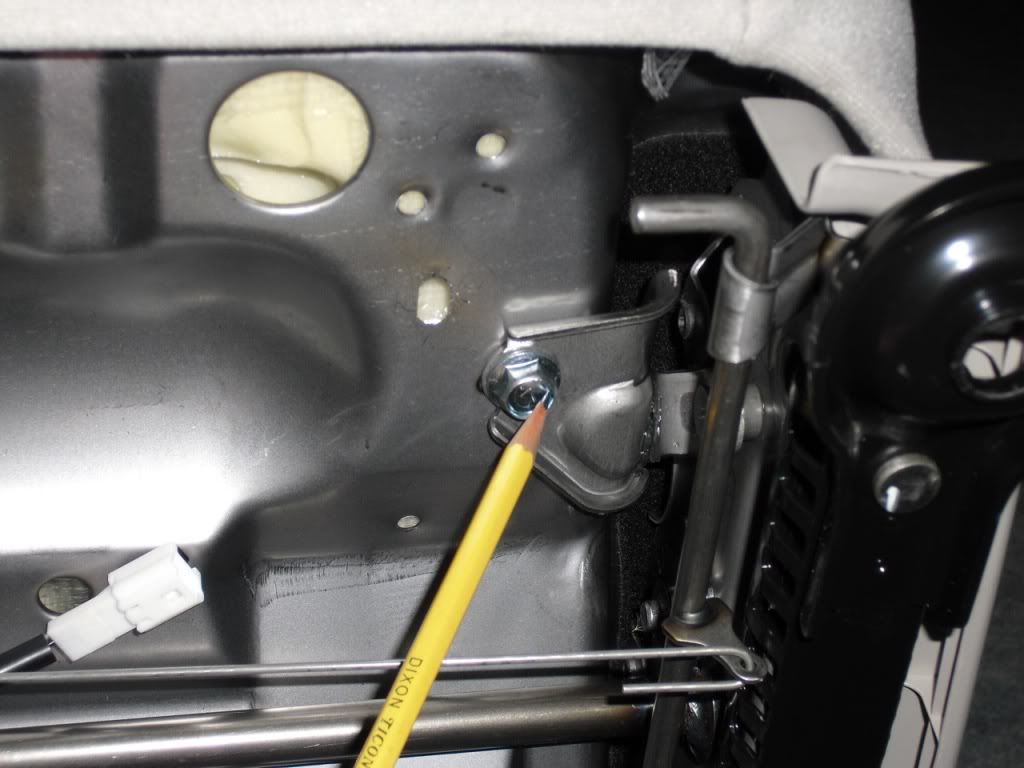 What I did was remove those two bolts (M8 1.25 x 20mm) and replaced them with longer bolts with washers as spacers to raise the front of the cushion. I used M8 1.25 x 30 mm bolts with a stack of washers (
edit - nylon spacers work better, see later posts
) about 5/8" high to raise the front of the seat cushion by about 5/8" over stock. Here is a closeup of the stock bolt removed. Once these two bolts are removed, you can see that the cushion is capable of tilt quite a bit more than stock:
Here are the two stock M8 bolts (outside) compared to the new bolts with the washer spacers (inside):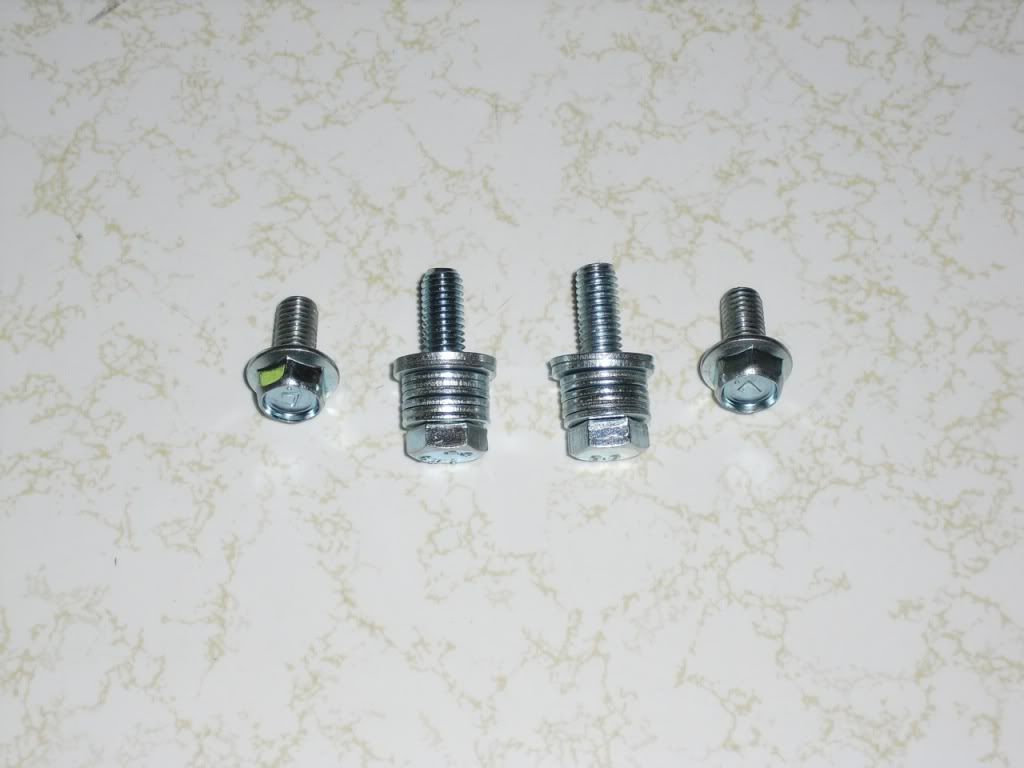 Here is the new bolt and spacers installed on one side. I actually ended up adding two more washers to each side after this pic was taken: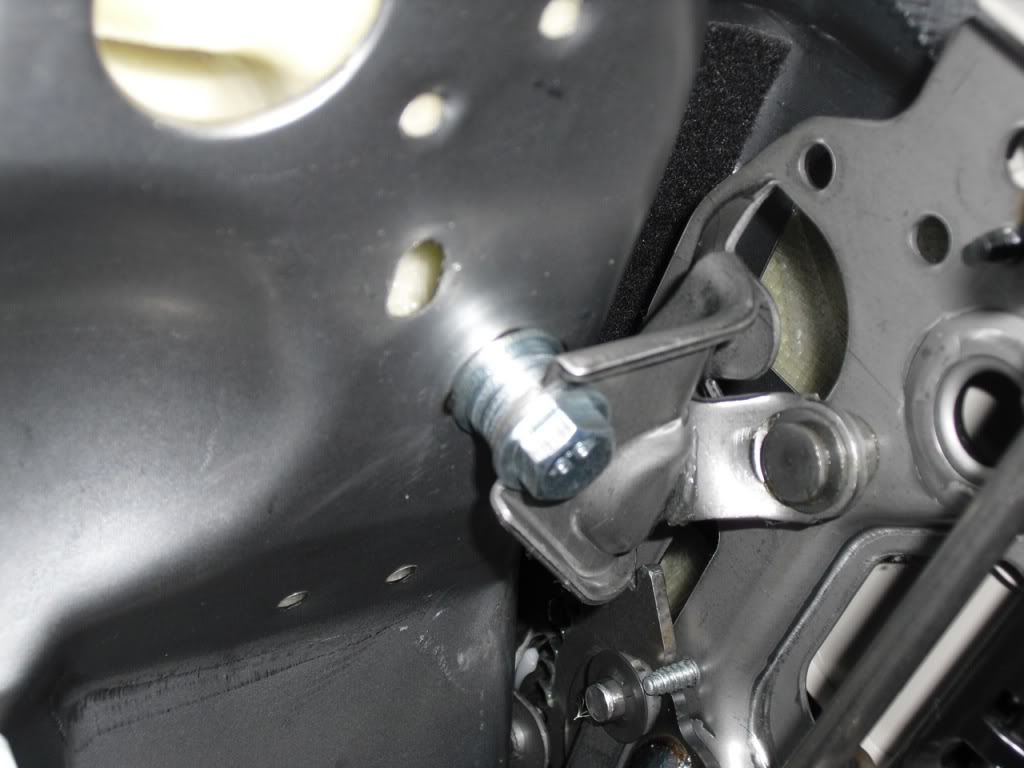 If you look close you can see the new bolts and washers intalled left and right: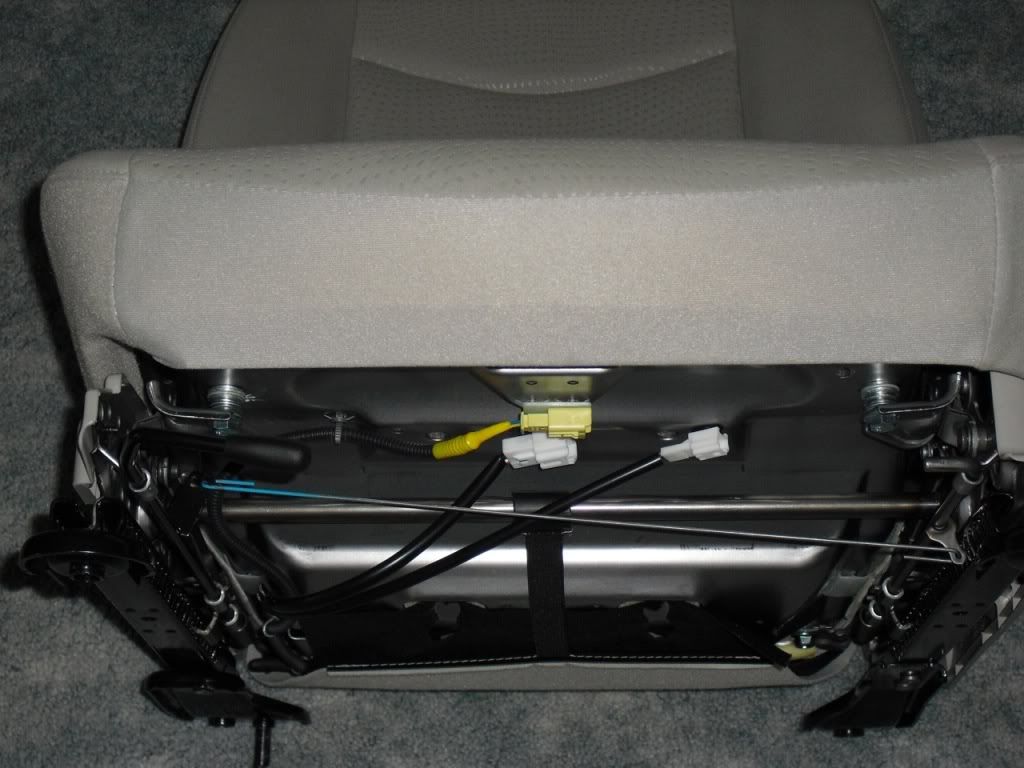 And finally the seat is installed and you can see that the the bottom cushion is not as flat but instead has a bit more drop from front to back. It is still adjustable with the height knob if a second driver needs a higher/flatter position. I wish I had take a "before" picture for comparison!