Hi all, we just made up this PDF with install tips for anyone interested in the JDM LED Illuminated Nissan Nissan Logo for the LEAF.
Its to big to try to post here so I will just link to the PDF.
http://depoteco.com/blog/leaf-illuminated-logo-install/
----------------------------------------------------------
Nissan Part # F2809-3NC0A Illuminated Nissan Logo (LEAF)
This DIY is intended to provided you with install tips as the JDM instruction sheet provided from Nissan is written in
Japanese.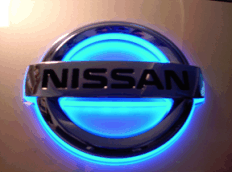 Consisting of a blue LED light
hidden under the Nissan Logo on the
charging port door, creating a faint
blue glow when your car's lights are
switched on.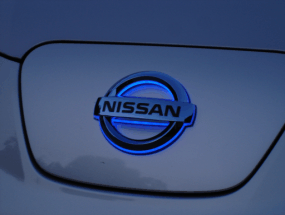 Easy installation in about one hour assuming you have some basic skills and tools.
Tools Needed:
1 10 mm socket or end wrench
1 drill motor, a 3/8 drill bit
1 small standard screwdriver
Cutting tool / Fein Multimaster tool for controlled cutting,or you can use a drill bit, grinder, or other cutting tool.
First step is to open your hood and charging door, disconnect your negative battery terminal from the 12 volt service
battery. Next open up your Nissan lighted emblem kit and make sure you have all of the correct parts as picture
below.
See the Install Tips .PDF here for more.
http://depoteco.com/pdf/DIY%20Illuminat ... nstall.pdf