I did a search, but could not find the answer either here or on the servicearizona website, but I just received my Alternative Fuel/Cloud license plate for my Leaf. In the envelope was this sticker: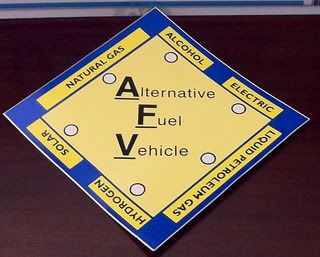 First, do I have to put that sticker on as well, or does the license plate suffice?
Second, where I can I find an alcohol-powered vehicle?